Dear reader,
Unfortunately we are forced to inform you that the Sirene Cup will not take place.
Since the outbreak of the Corona virus in Italy we have followed the developments closely. For a long time we hoped that the event could take place. However, the outbreak has only worsened in recent weeks, resulting in the cancellation of the complete Easter program of Euro-Sportring.
We are very sorry for you and our partners in the first place. We would have liked to offer you a challenging sports weekend. All clubs have been informed by now. If you still have questions, please contact your Euro-Sportring contact person.
Euro-Sportring thanks you for your trust, supporting messages and understanding. We will make sure that in 2021 there will be a new tournament program ready for you.
See you at one of our Euro-Sportring tournaments.
Rogier de Kreek | General Manager

Euro-Sportring introduces: The Euro-Sportring Match Schedule App

Download the app and see your match schedule, actual results, standings and the latest information about your tournament. Download here.

De liefde voor het voetbal
Voetbal is een fantastische sport. De afgelopen decennia is me dat keer op keer opnieuw duidelijk geworden in de verschillende functies die ik heb bekleed binnen het Europese voetbal. Ik heb heel wat mooie momenten van dichtbij mogen meemaken. Als secretaris generaal van de UEFA zag ik teams die tot op het scherpst van de snede de sportieve strijd met elkaar aan gingen. Ik voelde de blijdschap van de winnaars en de teleurstelling van de verliezers.
Ik zag hoe de sport verbroedert en mensen nader tot elkaar brengt. De mooie kanten van voetbal die ik hierboven heb aangekaart, zien we niet alleen bij de grote, internationale toernooien, maar op voetbalvelden over de hele wereld. Als voorzitter van Euro-Sportring kan ik niet anders dan concluderen dat onze toernooien een uitstekend voorbeeld hiervan zijn. Al bijna zestig jaar bieden deze toernooien deelnemers de mogelijkheid om een onvergetelijk internationaal avontuur te beleven en alvast te dromen van het winnen van de Champions League.
Maar bovenal zorgen deze toernooien ervoor dat voetballers uit verschillende landen elkaar ontmoeten. De basis voor de nieuwe vriendschappen die op het voetbalveld ontstaan, is de liefde voor het voetbal. Want dat hebben alle voetballers, prof of amateur, jong of oud, man of vrouw, met elkaar gemeen.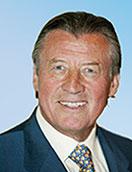 Gerhard Aigner
Voorzitter Euro-Sportring
Voormalig Secretaris Generaal UEFA
Erelid UEFA
Een voorwoord van de Oostendse Schepen van Sport
Zoals ieder jaar weet de organisatie een schitterend deelnemersveld te lokken naar onze prachtige badstad.
Meer dan 100 teams uit Duitsland, Frankrijk, Denemarken, Luxemburg, Nederland en België komen naar Oostende om hier gezellig te voetballen tegen andere jeugdploegen, natuurlijk wel met een gezonde wedstrijdlust. Naast het voetballen trekt de jeugd veel met elkaar op en hebben ze vele gezamenlijke activiteiten.
Oostende is daarbij de perfecte uitvalsbasis!
We zijn trots op deze samenwerking tussen Euro-Sportring, Kidifit en KVO Se'Academy.
Een organisatie van jewelste! De vele vrijwilligers staan klaar om de organisatie van deze internationale jeugdvoetbaltornooien te ondersteunen. Zij zorgen er allen samen voor dat het kan!
Ik wens alle deelnemers, bezoekers, organisatoren, sponsors en medewerkers een paar sportieve en hopelijk zonnige dagen toe. Succes en veel plezier!
Schepen van Sport Oostende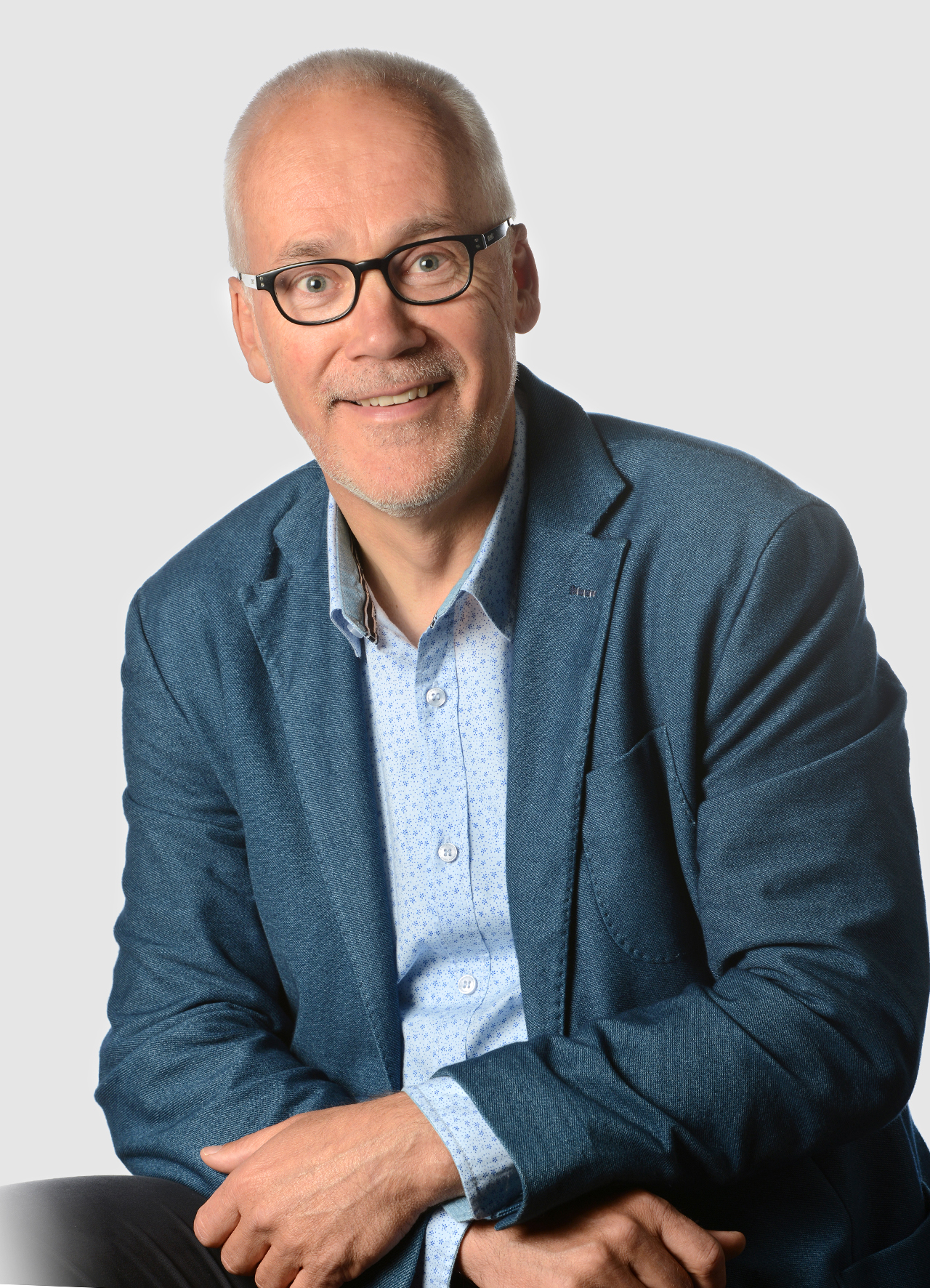 Dhr. Bart Plasschaert
Een voorwoord van het organiserende comité.
Hallo voetballiefhebbend Europa,
Welkom op de website van de "SIRENE-CUP" , een Paastornooi met internationale uitstraling, We zullen u met open armen verwelkomen en wegwijs maken aan de Belgische Kust.
De voorbereiding draait op volle toeren! De sterke punten van de vorige jaren worden behouden en de werkpunten van vorig jaar weggewerkt. Nieuwe partners worden aangetrokken om u extra producten te kunnen aanbieden.
De jarenlange ervaring, brengt ons er toe dat ieder zijn taak kent en we ons (nog meer) kunnen toespitsen op de details. Je kan er van op aan dat we met ons team er alles aan doen om u een mooie tijd te bezorgen!
Marc Ducheyne / Peter Deseyn (Euro-Sportring)
---

Welcome to the website of the Sirene Cup!
Already for the19th time we are organizing this Easter Tournament. Every year we're improving the tournament.
Once you've come to play in Ostend, you'll want to come back. For sure !
Ostend is a cosmopolitan city with a rich history. We're sure that you'll explore the city, which offers lots of special shops, pubs and restaurants.
Our team has a lot of experience, but the one thing that we are very proud of in Flanders is : our hospitality. We give the best of us, for your smile !
Best regards and hope to see you and your team soon!

Marc Ducheyne / Peter Deseyn (Euro-Sportring)
---
Welcome to Ostend at the 19th edition of the Sirene Cup!
Dear Sport friends,
It gives me great pleasure to welcome all teams on behalf of the Board and the management of the Euro-Sportring Foundation. I hope that the participants will enjoy their stay in Ostend and that they will contribute to the spirit of international sportsmanship.
From this place, I would like to thank the members of the organizing committee of the Sirene Cup, the Board of K.V. Ostend and the municipalities of Ostend for making this event possible.
I wish everybody a great time and every success!
The love of football
Football is a fantastic sport. Over the last ten years, this has become clear to me time and again in the various roles I have held within European football. I have had the opportunity to witness some wonderful moments at close hand. As General Secretary of UEFA, I saw teams battle it out against each other at the pinnacle of sporting competition. I felt the delight of the winners and the disappointment of the losers. But above all, I saw how much sport unites and brings people closer together.
The beautiful sides to football which I have mentioned here can be seen not only at major international tournaments, but also on football pitches all over the whole world. As Chairman of Euro-Sportring, I can sincerely say that our tournaments are a fine example of this. Our tournaments have given their participants the opportunity to experience incomparable, international moments for nearly 60 years and to dream of winning the Champions League. Most importantly, our tournaments make sure that footballers from different countries meet each other. The basis for the new friendships which form on the football pitch is the love of football! Because that's what all footballers have in common with each other, professional or amateur, young or old, male or female.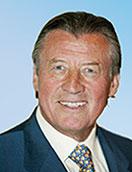 Gerhard Aigner
Chairman of Euro-Sportring
Former General Secretary UEFA
Honorary member UEFA
---

Bienvenue sur le site de la Sirene Cup!
Chers amis sportifs,
C'est au nom du Comité Directeur de la fondation Euro-Sport­ring, que je souhaite avec grand plaisir la bienvenue à tou­tes les équipes prése­ntes. J'espère que tous les partici­pants passent un séjour agréable à Oostende et qu'ils contribu­ent à l'esprit d'amitié internationale.
C'est par cette voie que je veux remercier les membres du comité d'organisation de Sirene Cup, Le Comité Directeur de K.V. Ostende et ainsi que la municipa­lité de Ostende pour avoir permis à ce tournoi de figurer sur le programme d'Euro-Sportring.
Je vous souhaite beau­coup de succès et quelques jours inoubliables!
L'amour du football
Le football est un sport fantastique. Depuis dix ans, cela devint une évidence pour moi et grâce aux différents postes que j'ai occupés dans le football européen. J'ai eu l'occasion d'assister à des moments merveilleux. En tant que Secrétaire Général de l'UEFA, j'ai vu à des équipes engagées dans des batailles dans les compétitions au plus haut niveau J'ai ressenti la joie des vainqueurs et la tristesse des perdants. Mais, le plus important, c'est que j'ai vu comment le sport unissait et rapprochait les gens.
Les plus beaux côtés du football que j'ai mentionnés n'ont pas lieu uniquement dans les grands tournois internationaux mais bien sur tous les terrains de football du monde entier. En tant que Président d'Euro-Sportring, je peux dire en toute franchise que nos tournois en sont un bon exemple. Nos tournois ont offert aux participants l'occasion de vivre une expérience incomparable et des moments inoubliables au niveau international depuis plus de cinquante ans et leur ont permis de rêver de gagner la Ligue des Champions. Le plus important est que nos tournois s'assurent que les footballeurs des différents pays se rencontrent. Il s'agit de la base des nouvelles amitiés qui se nouent sur le terrain et qui nourrissent l'amour du football! Parce que c'est ce que tous les footballeurs ont en commun, qu'ils soient professionnels ou amateurs, jeunes ou vieux, hommes ou femmes.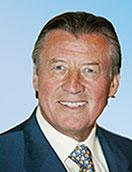 Gerhard Aigner - Suisse
Président de Euro-Sportring
Membre d'honneur de l'UEFA
---

Willkommen auf der Website des Sirene Cup!
Liebe Sportfreunde,
Ich freue mich sehr, im Namen von Vorstand und Direktion der Stiftung
Euro-Sportring alle Mannschaften beim Sirene Cup willkommen heißen zu können. Ich hoffe, dass die Teilnehmer ihren Aufenthalt in Oostende genießen und dass sie ihren Teil beitragen können zu einer sportlichen Atmosphäre rund um die Spielfelder.
Ich bedanke mich zugleich bei den Mitgliedern des Organisationskomitees des Sirene Cup, beim Vorstand des K.V.Oostende sowie der Gemeinde von Oostende für den Einsatz, der dieses Ereignis möglich macht.
Wir wünschen allen Beteiligten eine schöne Zeit und viel Erfolg!
Die Liebe zum Fußball
Fußball ist ein fantastischer Sport. Im vergangenen Jahrzehnt ist mir das bei den verschiedenen Funktionen, die ich innerhalb des europäischen Fußballs bekleidet habe, jedes Mal aufs Neue klar geworden. Ich habe sehr viele schöne Momente aus der Nähe miterleben dürfen. Als Generalsekretär der UEFA sah ich Teams, die aufs Schärfste den sportlichen Wettstreit gegeneinander austrugen. Ich fühlte die Freude der Gewinner und die Enttäuschung der Verlierer. Aber vor allem habe ich gesehen, wie sehr der Sport verbindet und Menschen einander näher bringt.
Die schönen Seiten des Fußballs, die ich hier angesprochen habe, sehen wir nicht nur bei großen internationalen Turnieren, sondern auch auf den Fußballplätzen in der ganzen Welt. Als Vorstandsvorsitzender des Euro-Sportrings kann ich offen sagen, dass unsere Turniere ein ausgezeichnetes Beispiel hierfür sind. Seit mehr als einem halben Jahrhundert bieten diese Turniere den Turnierteilnehmern die Möglichkeit unvergleichliche internationale Erlebnisse zu erfahren und vom Gewinn der Champions League zu träumen. Aber vor allem sorgen diese Turniere dafür, dass Fußballer aus verschiedenen Ländern einander begegnen. Die Grundlage für die neuen Freundschaften, die auf dem Fußballplatz entstehen, ist die Liebe zum Fußball! Denn das ist es, was alle Fußballer, Profis oder Amateure, jung oder alt, Mann oder Frau miteinander gemeinsam haben.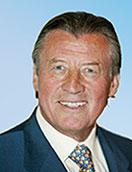 Gerhard Aigner - Schweiz
Vorstandsvorsitzender Stiftung Euro-Sportring
Ehrenmitglied der UEFA